It's been a chaotic year in the House of Representatives. Kevin McCarthy was removed as Speaker of the House in October, Mike Johnson eventually replaced him, fights are breaking out in the halls of Congress, and, as usual, nothing of substance is getting done.
While the rest of us wait for November 23rd for our day off, the House was adjourned early on Wednesday for its Thanksgiving recess. They don't return to work again until the following Tuesday, November 28th. This is right after just barely passing a bill to avoid a government shutdown.
Tensions have been high in the Capitol lately. Kevin McCarthy allegedly elbowed fellow House Republican Tum Burchett in the kidneys while he was trying to do an interview. Senator Markwayne Mullin (R-OK) almost came to blows with a union boss before Bernie Sanders stopped him. It adds up to a hectic time in Congress where nobody wins, and the American people lose.
As for what the House has actually been doing in this chaotic time, 93 Republicans voted "no" on Speaker Mike Johnson's spending bill to keep the government from shutting down, which passed with bipartisan support. Also, 19 Republicans prevented the passage of Johnson's Commerce, Justice, Science, and Related Agencies Appropriations bill. One of those Republicans was Bob Good of Virginia, who told Axios that he and Johnson "disagree emphatically." "It's never easy to get work done around here," Dusty Johnson (R-SD) said. "It's a lot harder when you have people who I think are prone to emotionally immature decisions."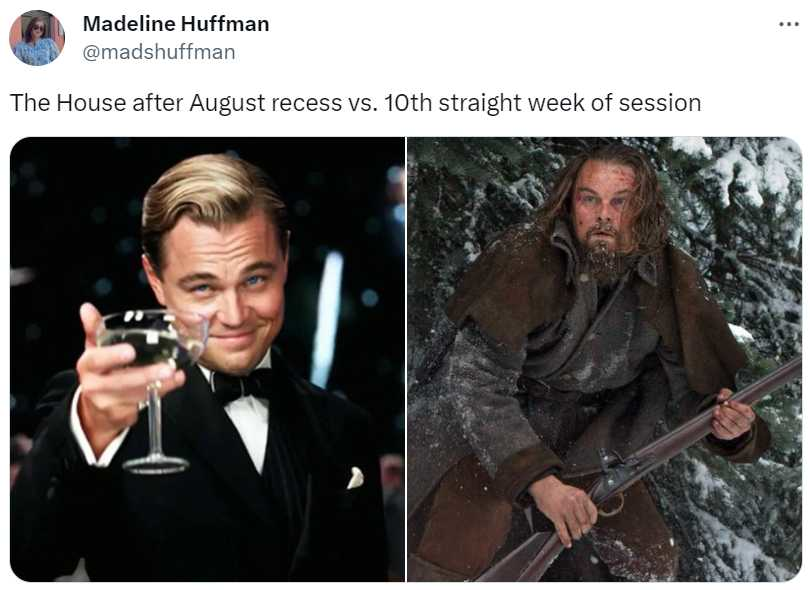 In other words, the House did the bare minimum to keep the federal government afloat and then went home for an extended vacation. In between fistfights, tweets, and appearances on Fox News, our House of Representatives, with a thin Republican majority, can't manage to get anything done for this country. In a way, it's promising to see Republicans willing to stand up to RINOs like Kevin McCarthy. Still, it looks like it will be a while before we have a GOP that's united under a cohesive America First agenda.
Latest posts by Laura Loomer
(see all)