Colorado has become the epicenter of the political persecution of President Donald Trump and the testing ground for how Democrat supervisors of elections across the country are planning to steal the 2024 presidential election. All eyes are on Denver as the trial against President Trump gets closer to its goal of disqualifying him from the Presidential ballot in 2024.
As I've reported on Loomer Unleashed, the lawsuit in Colorado against President Trump was filed by Citizens for Responsibility and Ethics in Washington (CREW). CREW describes itself as a liberal non-profit, and it was founded by attorneys Melanie Sloan and Norm Eisen in 2003. Given that CREW is a 501(3)(c), they are explicitly prohibited by the IRS from engaging in political activities with tax-deductible funds raised through their non-profit.
CREW's lawsuit is based on the "insurrection" clause of the United States Constitution that was imposed after the Civil War. Section 3 of the Fourteenth Amendment of the Constitution states that "No person shall…hold any office…to support the Constitution of the United States, shall have engaged in insurrection or rebellion against the same." The lawsuit filed by CREW claims that President Trump "engaged in an insurrection" against the United States government through his words and actions on January 6th, 2021.
CREW co-founder Melanie Sloan hasn't been shy about admitting that Democrat mega-donor George Soros funds her organization.
In addition to funding CREW, Soros spent millions of dollars trying to defeat George W. Bush in 2004. Speaking to the Washington Post in November 2003, Soros said, "It's the central focus of my life. The 2004 Presidential race is a matter of life and death." Much of the money spent by Soros in 2004 was paid to Fenton Communications, founded by Soros ally David Fenton in 1982, and directed towards Colorado. David Fenton isn't exactly a household name, but for years, he has been George Soros's right-hand man, and his money man.
FEC records, as well as press releases from Fenton and his allies, prove that Soros has been utilizing Fenton for the purpose of executing dark money political operations for over 20 years. According to a 2005 FEC document, Soros gave $2,296,243 to Fenton Communications over the course of one month in 2004.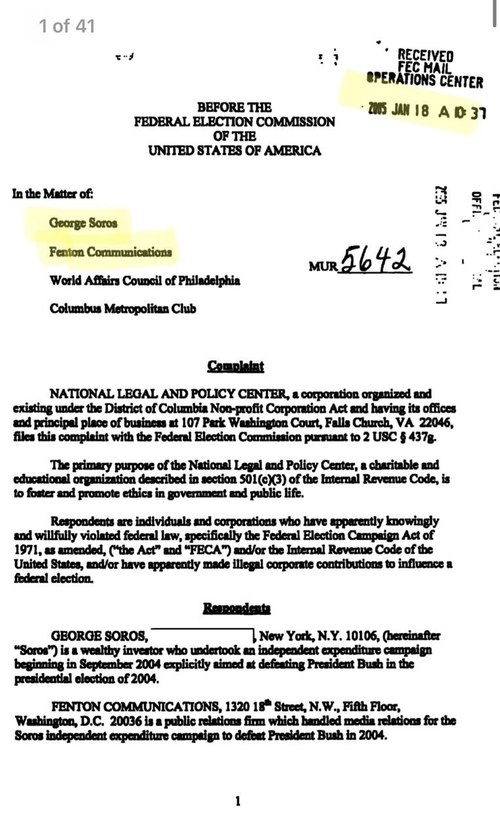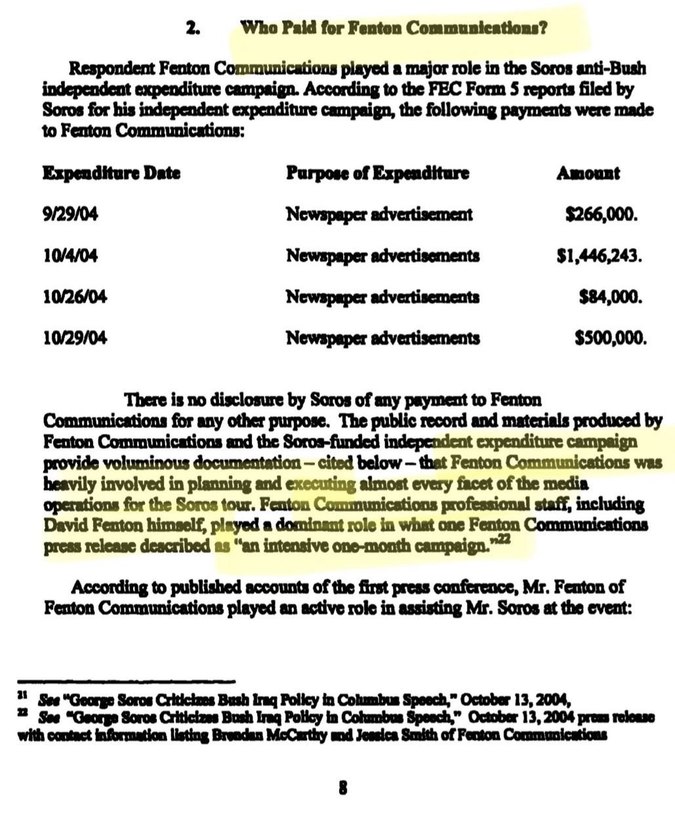 John Kerry failed to defeat George W. Bush in Colorado in 2004, but it was the last year that a Republican presidential nominee won Colorado. Colorado flipped for Obama in 2008 by a significant margin, and it's been blue in every presidential race since.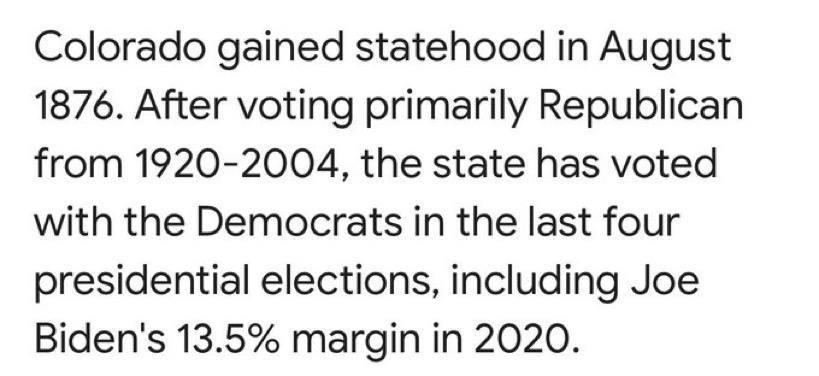 Why has Colorado gone blue for every presidential election since 2004? Well, CREW, which is deceptively masquerading as a non-profit 501(3)(c), was founded in 2003 as a way to counteract conservative watchdog organizations…or so they claim.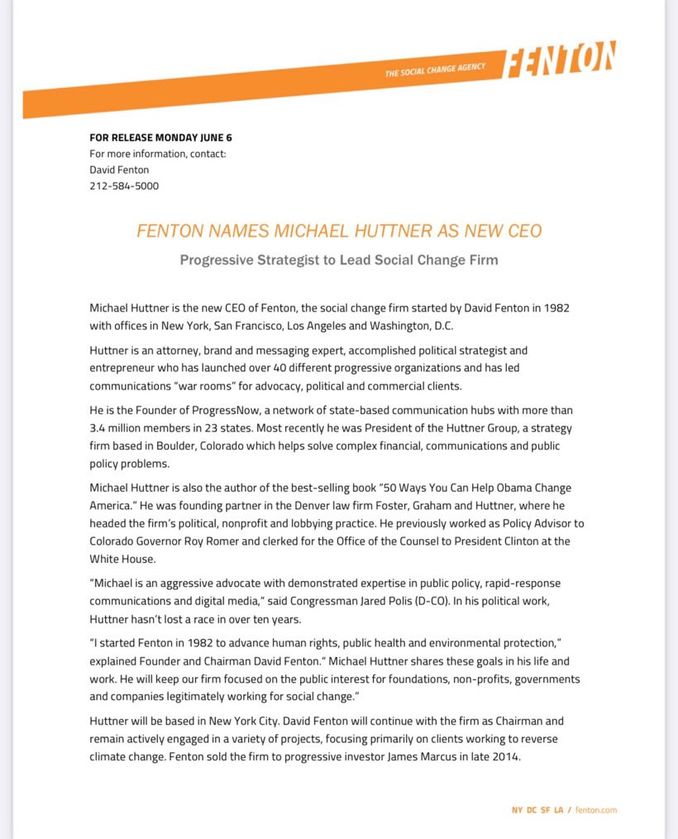 The former CEO of Fenton Communications is a progressive leftist attorney, and a Denver native named Michael Huttner. Huttner is also the founder of ProgressNow, originally called the Rocky Mountain Progressive Network. ProgressNow is a far-left advocacy group that was founded in 2003 in Colorado to get liberal politicians elected in Colorado, and it has now expanded to 26 states with more than 3.4 million members nationally.
Huttner also has ties with the Clintons. His name appears in the leaked emails of Hillary Clinton 2016 Presidential campaign chair John Podesta, where he was making a familiar pitch to Clinton and her associates about using dark money for what he calls "hard-hitting accountability", otherwise known as a dark money operation to take down then-candidate in 2016 when he was running for President against Hillary Clinton.
It is also worth noting that Dominion Voting systems, the voting machine company at the center of the controversy surrounding the stolen 2020 Presidential election, was founded in 2003, and its headquarter office is located in Denver, Colorado. 2003 is also the same exact year that CREW was founded, and the same year Michael Huttner's ProgressNow was founded in Denver Colorado.
Here's a photo of Michael Huttner with Hillary Clinton in 2016.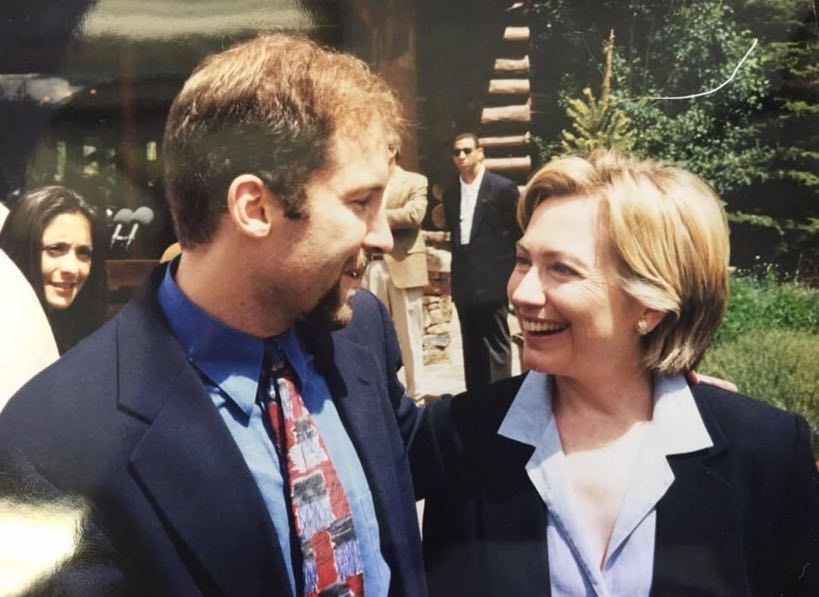 Additionally, here is a photo of Michael Huttner with Joe Biden at the DNC Convention in 1996.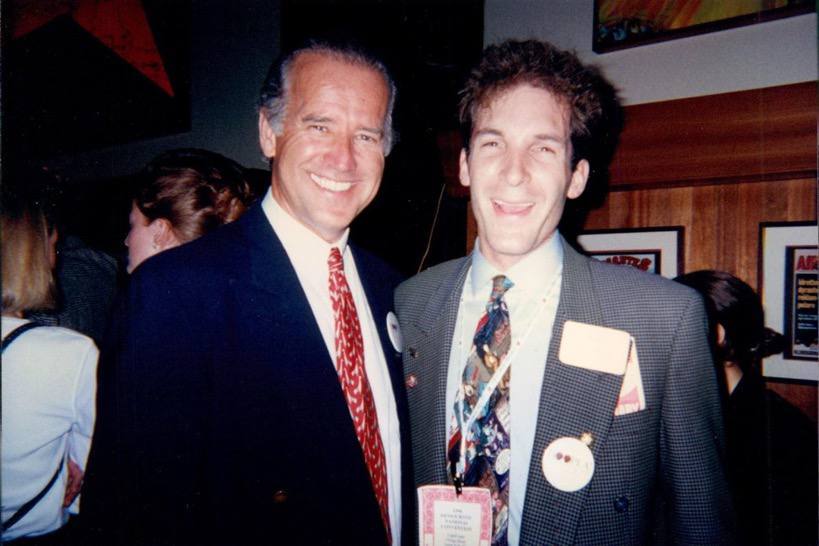 Remember CREW co-founder and Executive Director Melanie Sloan? Sloan and ProgressNow founder Michael Huttner teamed up to form a new public affairs firm called Triumph Strategy in 2015, which has since been dissolved. Little is known about Triumph Strategy's activities. The group never filed federal lobbying reports under the Lobbying Disclosure Act, and Triumph's website does not have any reference to its clients. Triumph was defected, and they dissolved the site, but it served its purpose as a vehicle for moving dark money, and it forged a relationship between Sloan and Huttner.
Sloan and Huttner have much in common, including funding from George Soros. Soros's infamous Democracy Alliance funds ProgressNow, along with Black Lives Matter, Media Matters for America, and many other progressive organizations.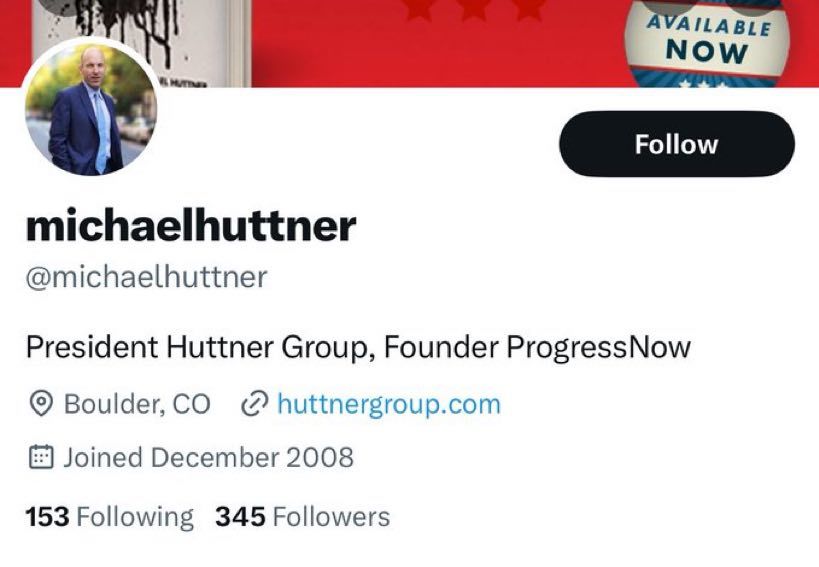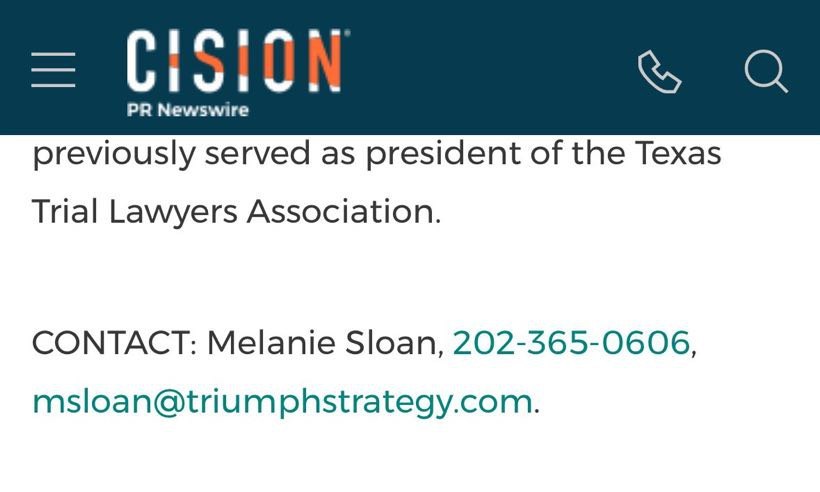 David Brock is another Soros ally with deep connections to the political corruption in Colorado. Brock is the founder of Media Matters for America, founder of the super PACs American Bridge 21st Century and Correct the Record, and he was previously elected as chairman of CREW. Media Matters for America was founded in 2004, the same year as the Bush/Kerry Presidential election and one year after the founding of CREW. Tax documents reveal that for the 2016 tax year, American Bridge 21st Century Foundation, CREW, and Media Matters for America all had the same address, which is further evidence of these so-called 501c3 non-profits engaged in illegal activity through their partisan political and dark money operations. Essentially, these 501c3 organizations are shell companies that exist for the sake of paying off political operatives under the guise of "non-profit philanthropy" and charity.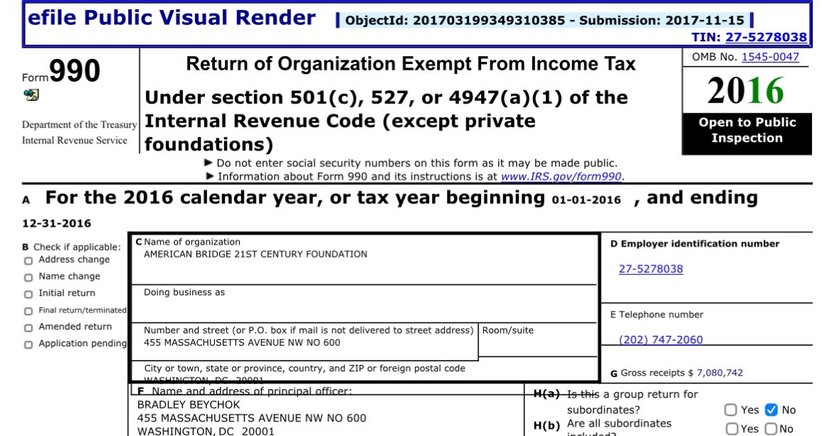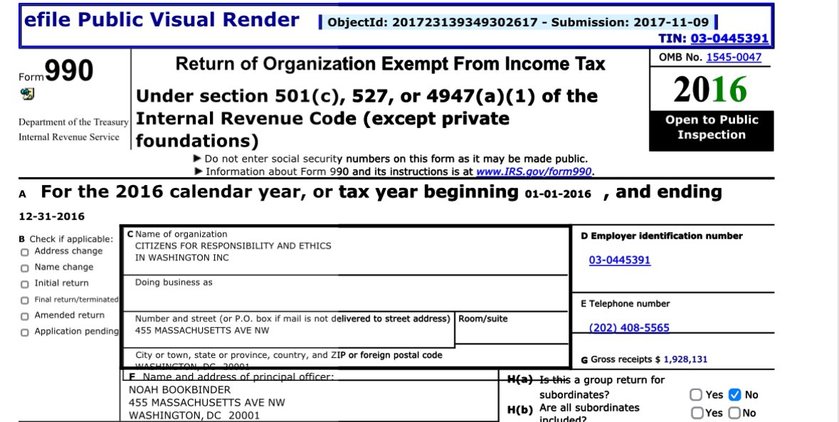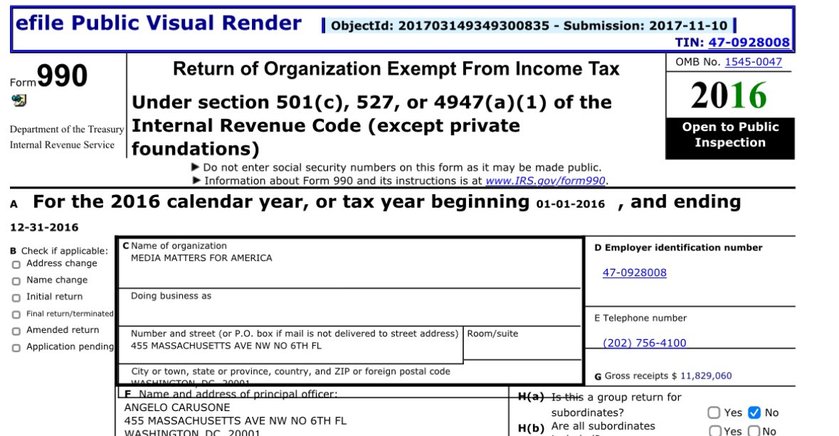 Media Matters for America was founded in 2004, the same year as the Bush/Kerry Presidential election and one year after the founding of CREW.
For emphasis, Dominion Voting systems, the voting machine company at the center of the controversy surrounding the stolen 2020 Presidential election, was founded in 2003, and its headquarter office is located in Denver, Colorado. 2003 is also the same exact year that CREW was founded.
Another important character in this story is Colorado Governor Jared Polis, a Trump-hating homosexual Democrat. Long before he was Governor, Polis was a wealthy entrepreneur who was part of the "Gang of Four," The Gang of Four was a group of wealthy Coloradans making a concerted effort to fund Democrat politicians and advance a far-left agenda in Colorado. Polis was also a founding board member of Michael Huttner's ProgressNow, which connected him to Soros funding. As Colorado's governor, Polis appointed known leftist Sarah B. Wallace as the judge who is currently presiding over the lawfare against Donald Trump that is currently on trial in Denver, Colorado.
As recently as October 14th, 2023, Colorado Secretary of State Jenna Griswold, Michale Huttner, Governor Polis, Democrat US Senator John Hickenlooper, and Colorado State Senator Jessie Danielson were all photographed together at the 20th Anniversary celebration of ProgressNow in Colorado. Governor Polis is a founding board member of Progress Now, and as was previously mentioned, Michael Huttner is the founder. 
As it relates to the upcoming 2024 elections, there are other down ballot candidates in Colorado who are being targeted by this Colorado Crew of Soros funded Progressive political operatives. In the case of Republican US Congresswomen Lauren Boebert, she is being challenged by a Democrat opponent named Adam Frisch, who was hand selected by Michael Huttner to run against Boebert. Currently, Frisch has out fundraised Boebert ahead of the 2024 cycle, raising nearly four times the amount of campaign cash as Boebert, who is expected to lose her seat to Democrat Frisch in 2024. At the recent celebration for the 20 year anniversary of Progress Now Colorado, which Jared Polis, Michale Huttner, and CO Secretary of State Jenna Griswold were in attendance, Progress Now Colorado had pillows that said "DEAR AMERICA, SORRY ABOUT LAUREN BOEBERT. SINCERELY, MOST OF COLORADO. PNC."
It should concern everyone that Colorado's Democrat Secretary of State Jenna Griswold, who is supposed to be non partisan in overseeing Colorado's elections, was in attendance at this Leftist celebration with the same Colorado based Democrat political operatives who are working with Soros, Crew and Media Matters to ban President Trump from being on the ballot in Colorado in 2024.
President Trump responded to the ongoing political persecution in the Colorado trial this week in a video statement he released on Truth Social. "A fake trial is currently taking place to try and illegally remove my name from the ballot," Trump said. "I often say that 2024 will be the most important election in the history of our country."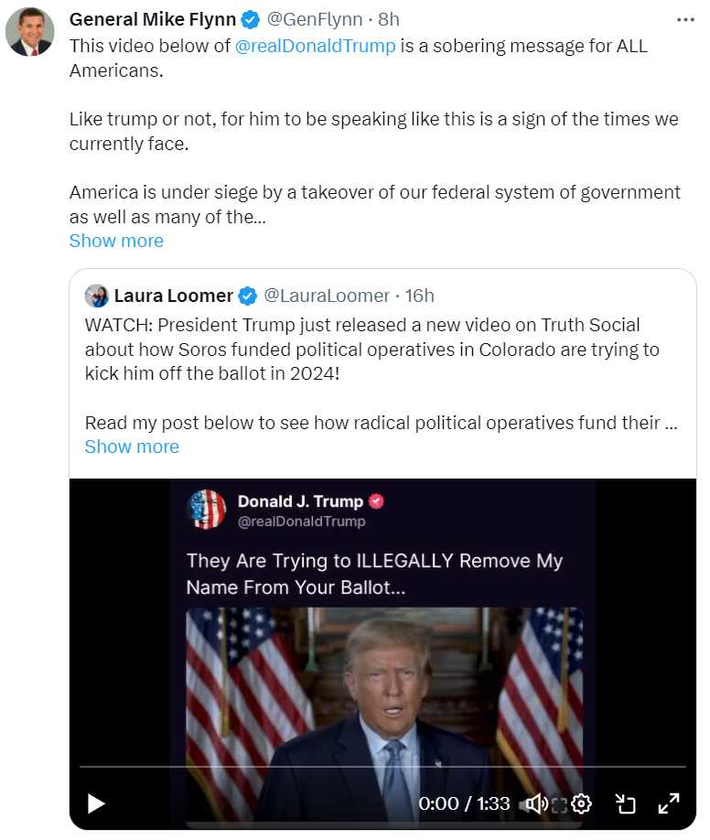 The Trump campaign also released a written statement on Thursday, November 2nd, calling out the dark money groups fueling ballot access challenges against Trump ahead of the 2024 Presidential election.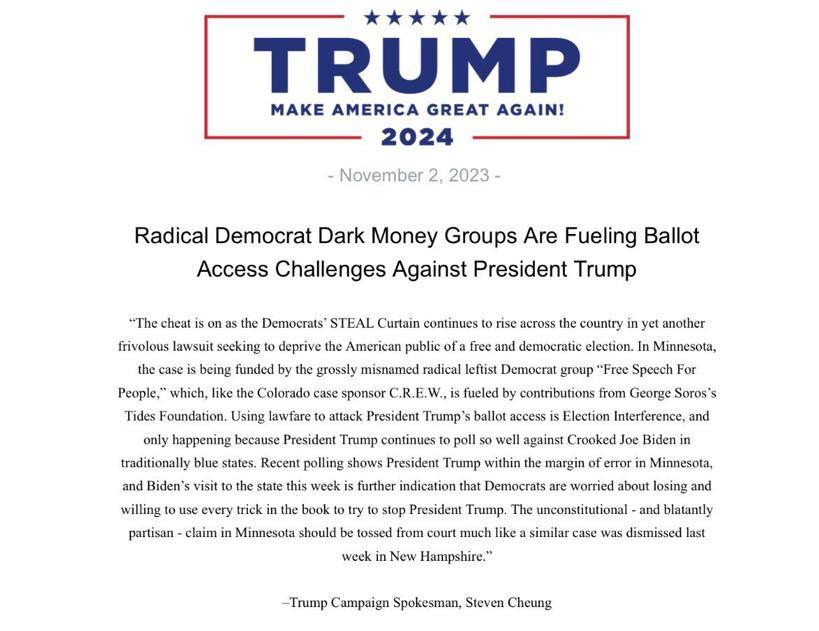 This is the circle of dark money that is buying influence and political power in the Centennial State. Other than voting for Harry Truman in 1948, LBJ in 1964, and Bill Clinton in 1992, Colorado used to be a Republican stronghold for presidential elections in the post-WWII era. But, ever since a successful effort launched in the mid-2000s funded by globalists like George Soros, and carried out by radical leftist political operatives like Michael Huttner, Melanie Sloan, David Fenton, David Brock, and Jared Polis, the tables and the political structure of Colorado and or nation have turned and changed for the worse. Colorado is now a blue state with more registered Democrats than Republicans, and this trend shows no signs of reversing anytime soon thanks to Soros and his dark money operations against the Right. If CREW's operation is successful, Donald Trump, and America First candidates like him, will never be allowed into the White House ever again.
Donate to support Laura Loomer's investigative journalism here:
https://secure.loomered.com/general-funds?sc=website
Latest posts by Laura Loomer
(see all)