While some have called for double or even triple masking, one Floridian has had enough of the shenanigans and has created an event for April 10th, 2021 in Ft. Lauderdale jovially named the "Million Maskless March and Mask Burning".
Chris Nelson posted the event on Monday on Free Florida.me, a message board created for Floridians who are against unconstitutional COVID measures. Nelson also promoted the event posting a flyer on Twitter.
"April 10 marks one year of mask tyranny in Broward County and we will mark that date with a celebration of freedom! It will feature recognition and prizes for those who have faithfully endured this last year, addresses from local leaders and activists and most importantly (and fun) a mask burning! The mask burning is in full cooperation with local law enforcement and will be done in a safe and controlled manner," Nelson writes in the post.
"Following the mask burning we will March north on A1A, make a sharp left at Seabreeze and march back to where we began. The event will be over by 5pm. April is a very busy time for Ft Lauderdale Beach and this is exactly why this location was chosen. Jesus said we should not hide our light, but show it to the whole world."
Nelson notes in the post that free water and snacks will be provided, but to bring extra water with you if possible. He also stresses that "Signs are VERY important. Signs with three to six BIG BOLD WORDS are the best." Nelson gives a few examples of phrases to use on the handwritten signs one might bring to the event such as: "NO VACCINE PASSPORTS," "NO MORE MASKS," "MASKS ARE SLAVERY," and "MASKS OFF CHILDREN". Nelson also points out that though the event is non-partisan, all political flags and signs are welcome at the event.
Along with anti-mask signs, Nelson encourages march-goers to bring with them any signs that show disdain for "forced vaccinations" or the "experimental vaccine" he says are being pushed strongly by Broward County Government.
Chris Nelson is also known as "The Target Guy" from a viral video from September of 2020 where a group of people (many in patriotic attire or MAGA gear) went maskless through a Target store singing "We're Not Going to Take It" by Twisted Sister.
The video shows other Target shoppers who also joined in, removing their masks and joining the singing "maskless flash mob" through the store.
Nelson's video description reads: "In celebration of Burn Your Mask Day we decided to spread some freedom dust over the shoppers and employees of Target! #burnyourmask​ #freeyourface​ #nomask".
Follow Nelson's next protest by subscribing to his YouTube channel here.
In a March 2020 60 Minutes interview, Anthony Fauci stated: "There's no reason to be walking around with a mask. When you're in the middle of an outbreak, wearing a mask might make people feel a little bit better and it might even block a droplet, but it's not providing the perfect protection that people think that it is. And, often, there are unintended consequences — people keep fiddling with the mask and they keep touching their face."
Of course, Fauci's expert opinion on masks has often changed. The latest from the doctor is to wear two masks at once. Though, Fauci doesn't practice what he preaches and is often caught in close proximity to others sans mask. He has also been vaccinated, but continues to call for those who have received the vaccine to continue to wear masks and social distance.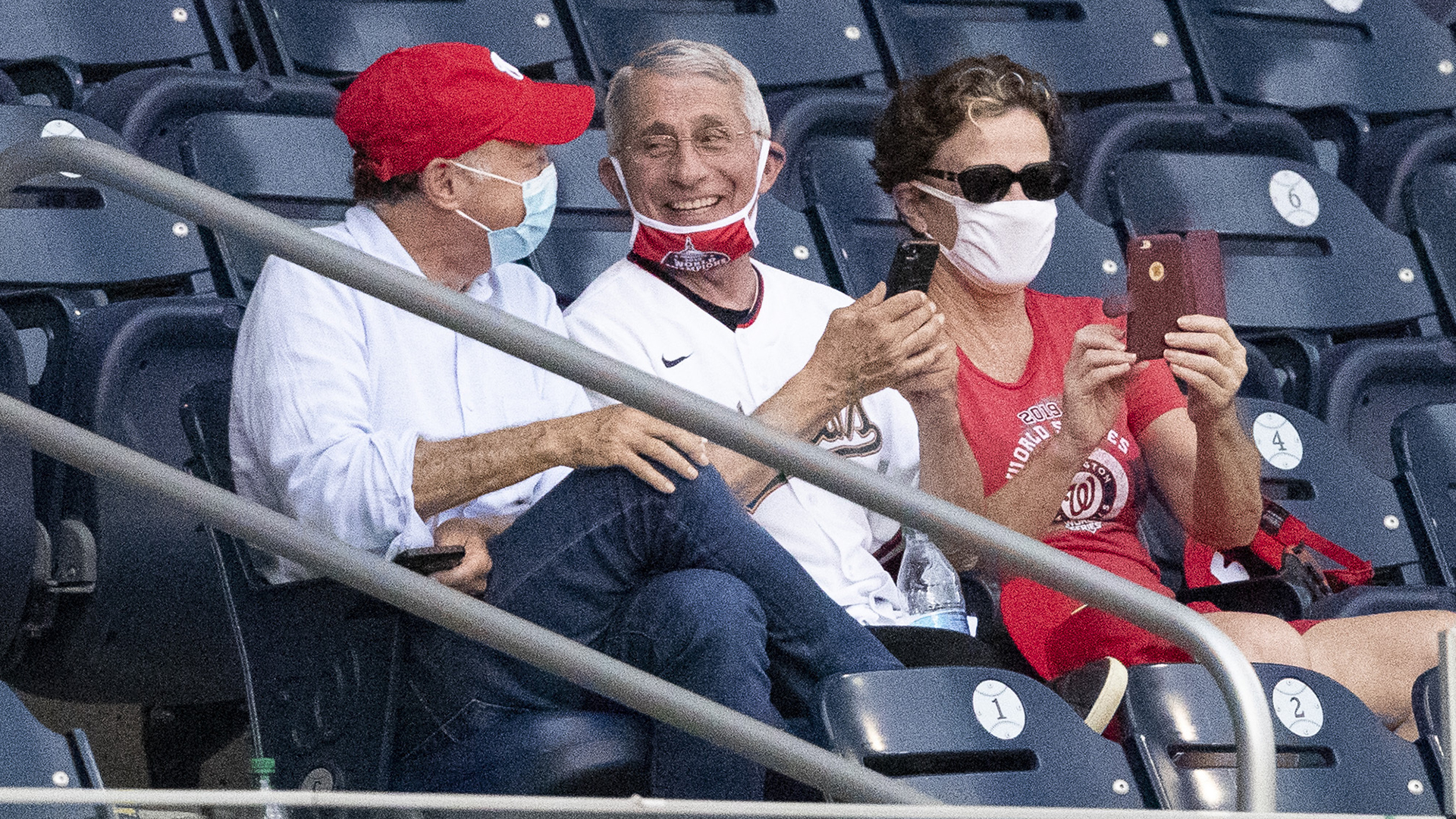 Last summer Tucker Carlson called the all-knowing Fauci on his hypocritical ways. Rules for thee, but not for me.
Latest posts by Haley Kennington
(see all)