Anti-white discrimination and hatred is on full display in the U.S. Senate!
Democrat Senators Tammy Duckworth (IL) and Mazie Hirono (HI) said they will vote against all Biden nominees who are not racial minorities, and that they will only vote for a white nominee if the nominee is LGBTQ.
Illinois Democrat Senator Tammy Duckworth said on Tuesday that she plans to oppose Joe Biden's nominees because of the lack of Asian-American representation in his cabinet picks.
"There's no AAPI representation in the cabinet. There's not a single AAPI in a cabinet position. That's unacceptable," Duckworth, who was born in Thailand told reporters at the Capitol on Tuesday. "President Biden will be the first president in 20 years without a cabinet secretary who is AAPI." AAPI is an acronym for Asian-Americans and Pacific Islanders.
Duckworth's comments came after Biden's Zoom meeting with Senate Democrats on Monday where Biden's 2020 campaign manager (now White House chief of staff) Jennifer O'Malley Dillion allegedly made a remark that the Illinois senator said was "incredibly insulting". According to Duckworth, Dillion explained that there was plenty of Asian-American representation referencing VP Harris, who is constantly sold to the public as either Asian-American or Black, depending on which way the wind is blowing any given day. Harris is a shapeshifter of sorts, but in this situation, Democrats have leaned on Harris's mother being born in India to qualify calling her "Asian American".
"Last night, that was the trigger for me. To be told that, 'Well, you have Kamala Harris, we're very proud of her, you don't need anybody else' is insulting… last night, that was the trigger for me," Duckworth said.
"But multiple times I've heard that. And that's not something you would say to the Black caucus, 'Well, you have Kamala, we're not going to put any more African-Americans in the cabinet because you have Kamala.'"
"There's no AAPI representation in the Cabinet," Duckworth added. "There's not a single AAPI in a Cabinet position. That's not acceptable. That's what I told the White House."
**Recently confirmed, Katherine Tai is the first Asian-American to hold the role of U.S. trade representative, which is a Cabinet-level position.**
All 15 Cabinet positions are now filled, with Biden confirming former Boston Mayor Marty Walsh as Labor secretary Tuesday. There are no more open positions to fill unless Biden fires one of the 15 currently holding office.
"I've been talking to them for months, and they're still not aggressive, so I'm not going to be voting for any nominee from the White House other than diversity nominees," Duckworth told reporters, "I'll be a 'no' on everyone until they figure this out."
When asked to clarify, she said, "I will vote for racial minorities and I will vote for LGBTQ, but anybody else I'm not voting for."
In other words, she will not be voting for candidates who are WHITE.
To nobodies surprise, Hawaii Senator Mazie Hirono (who is also Asian-American) supported Duckworth's stance, telling MSNBC's "Deadline: White House" on Tuesday, "This is not about pitting one diversity group against another. So I'm happy to vote for a Hispanic, a Black person, an LGBTQ person, an AAPI person. I'd just like to see more diversity representation."
Again, no white people. This isn't diversity. This is anti-white racism.
We are supposed to simply gloss over these public and openly flagrantly racist remarks against white candidates, because there's no such thing as being racist against white people, right?
The backlash to the announcement was swift. Twitter users expressed their thoughts over the Breaking 911 post:
The Senators' comments come after the recent mass shooting at multiple massage parlors in Atlanta, Georgia that resulted in 6 Asian-Americans and 2 Caucasians loosing their lives. Although it the shooter said he was motivated by sex addiction, the shooting has been framed by the Mainstream Media as a racist attack on Asian-Americans. The two Caucasian victims are rarely mentioned in media reports about the shooting. Instead, the focus has been on what VP Harris has referred to as "rising violence and hate against Asian-Americans."
Last Friday Biden and Harris spoke in Atlanta, Georgia where the focus was on the "crisis" of "hate crimes" in America. Harris focused on the 6 Asian-American victims of the shooting, and pointed out that 7 of the 8 victims were women. "Racism is real in America and it has always been. Xenophobia is real in America and always has been. Sexism too," Harris said.
After putting pressure on the administration, both Duckworth and Hirono walked back their earlier comments, explaining that after speaking with the White House they think the admin got their message.
Unfortunately for them, the damage has been done. Their racism is on full display for everyone to see. There's no walking this back.
Can you imagine the outrage (and rightfully so) if the same comments were made, but regarding Hispanics, Asians, or Blacks, instead of white people?
The most recent shooting in Boulder, Colorado that resulted in 10 deaths also uncovered a lot of deep-seated hatred for white people in America when dozens of blue checkmark accounts and prominent left-wing personalities on Twitter jumped the shark before it was announced that the shooter was a 21 year old Syrian Muslim – not a radicalized, Trump-loving white man as they had hoped and originally claimed he was.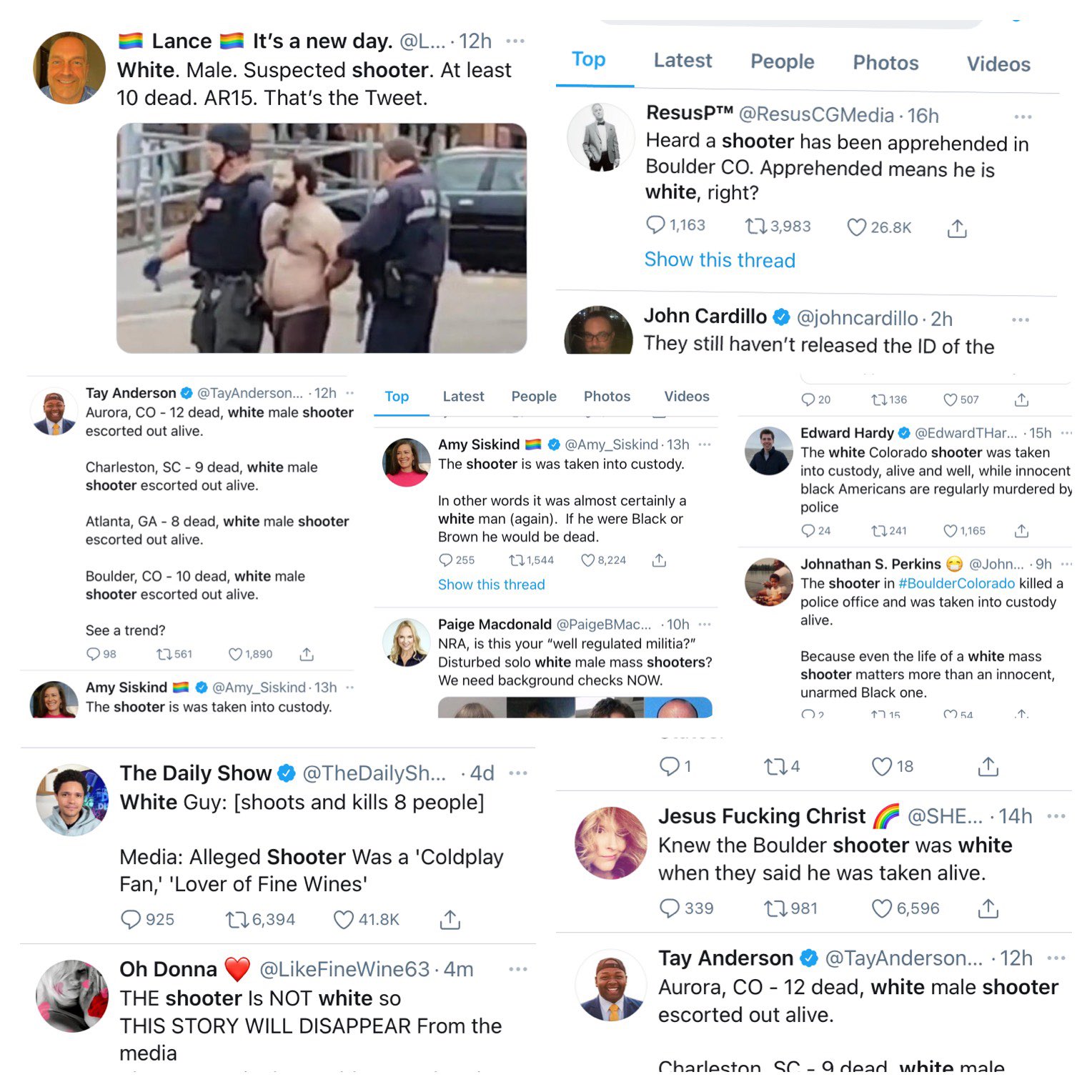 Overnight, Amy Siskind's entire perspective changed when it was reported that the shooter wasn't white. Now we're to focus on the victims, not the race of the mass murderer? Got it…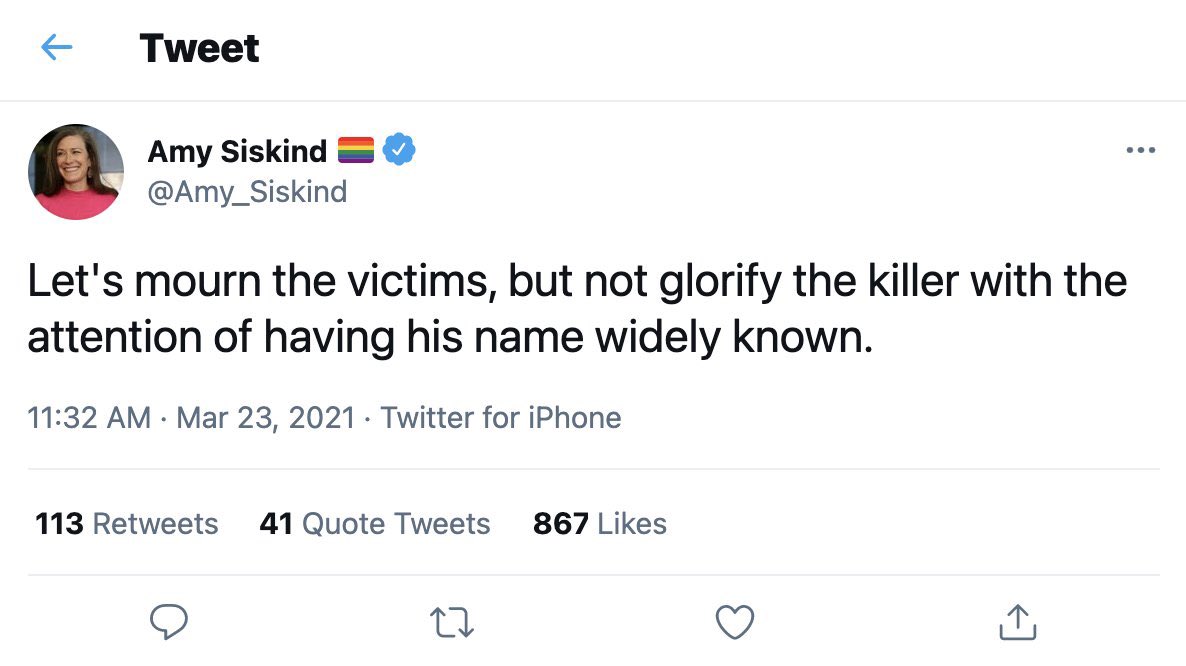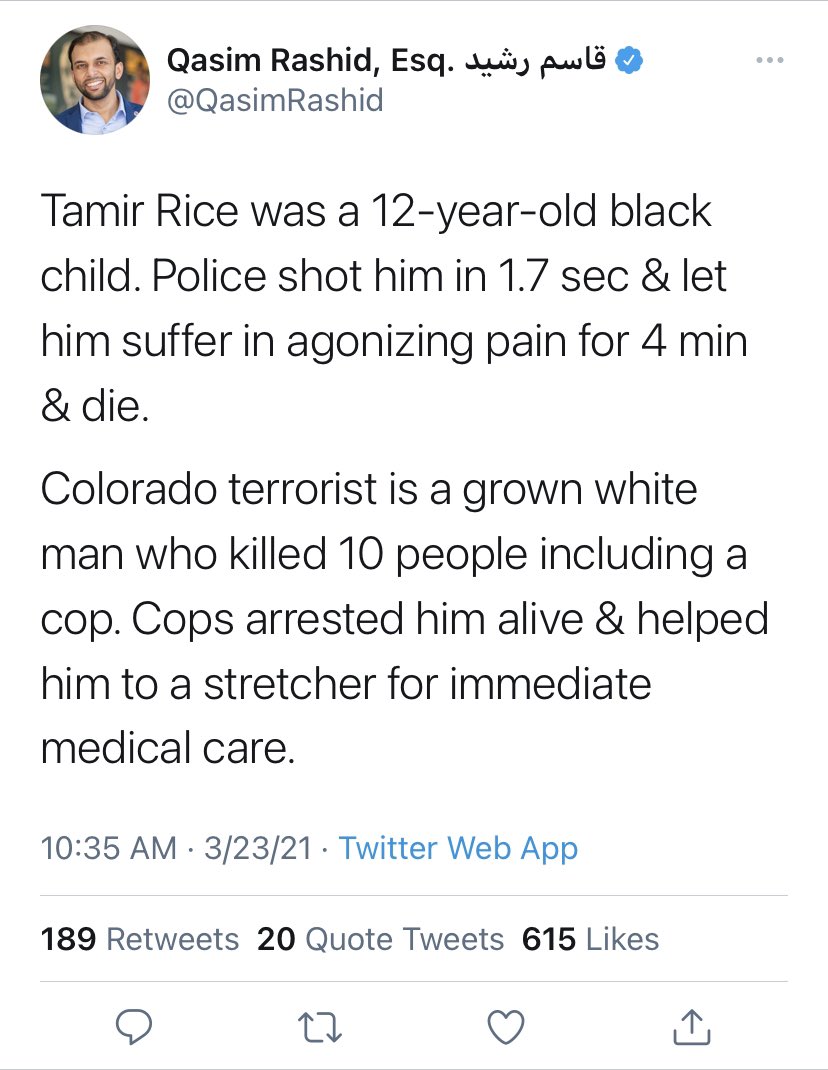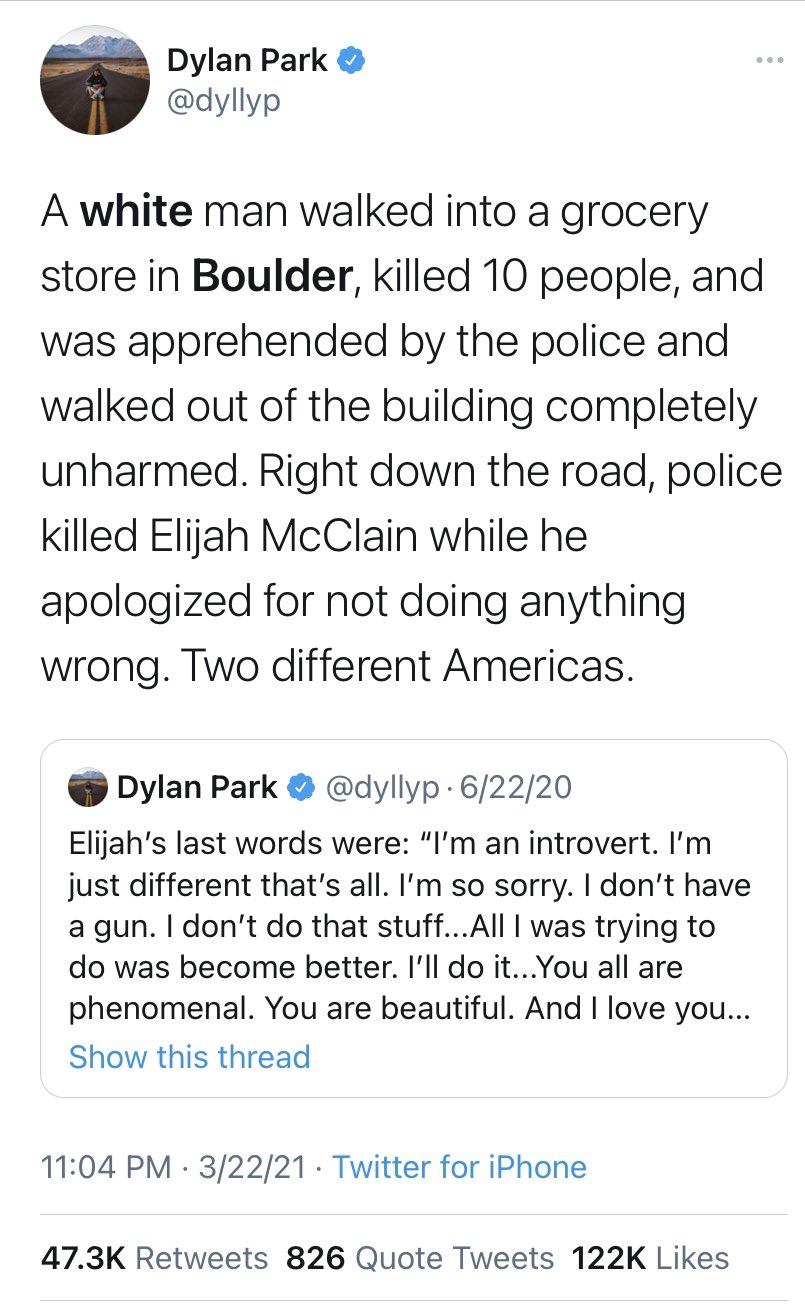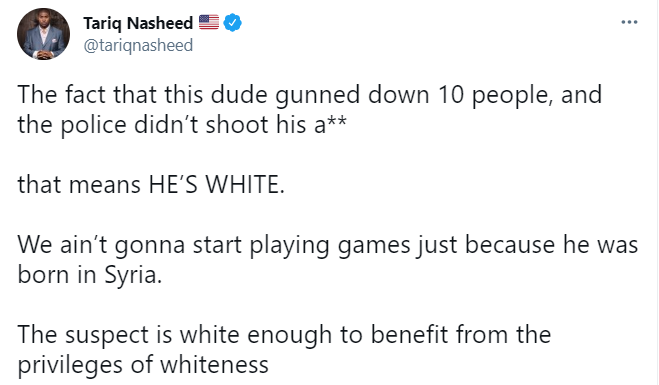 Kamala Harris's own niece also deleted a tweet in which she stated, "Violent white men are the greatest terrorist threat to our country."
However, her second tweet only backed up the one she deleted.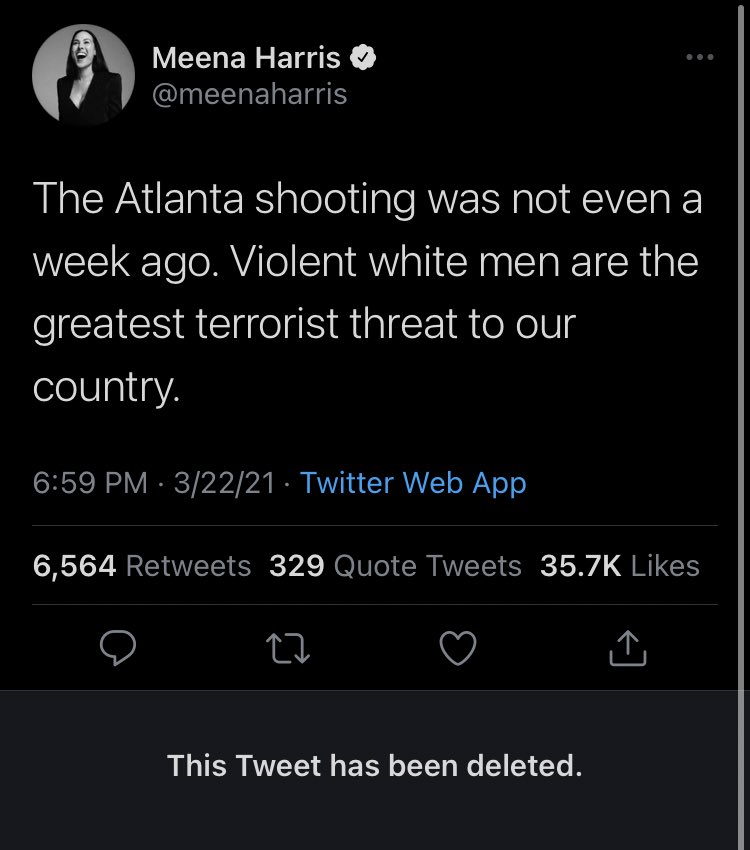 Ben Garmisa, spokesperson from Duckworth's office issued a statement late Tuesday night after her comments to reporters that the Biden admin had reassured Duckworth that AAPI appointments were both "relevant and important to the community" and that "it will do much more to elevate AAPI voices and perspectives at the highest levels of government, including appointing an AAPI senior White House official to represent the community, secure the confirmation of AAPI appointments and advance policy proposals."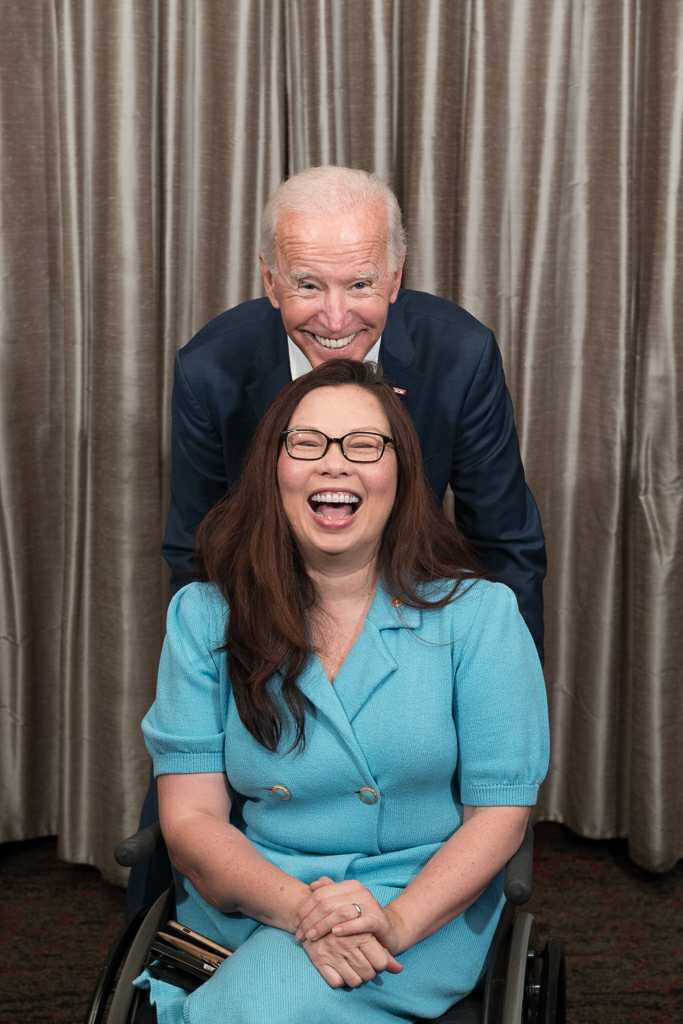 "Accordingly, she will not stand in the way of President Biden's qualified nominees — which will include more AAPI leaders," Garmisa said.
Late Tuesday night, Hirono's office issued a statement similar to Duckworth's, saying she had a "productive conversation" with the White House about the lack of diversity in the Cabinet. A statement released by her office read, "Based on the private conversation we had, I will continue voting to confirm the historic and highly qualified nominees President Biden has appointed to serve in his administration."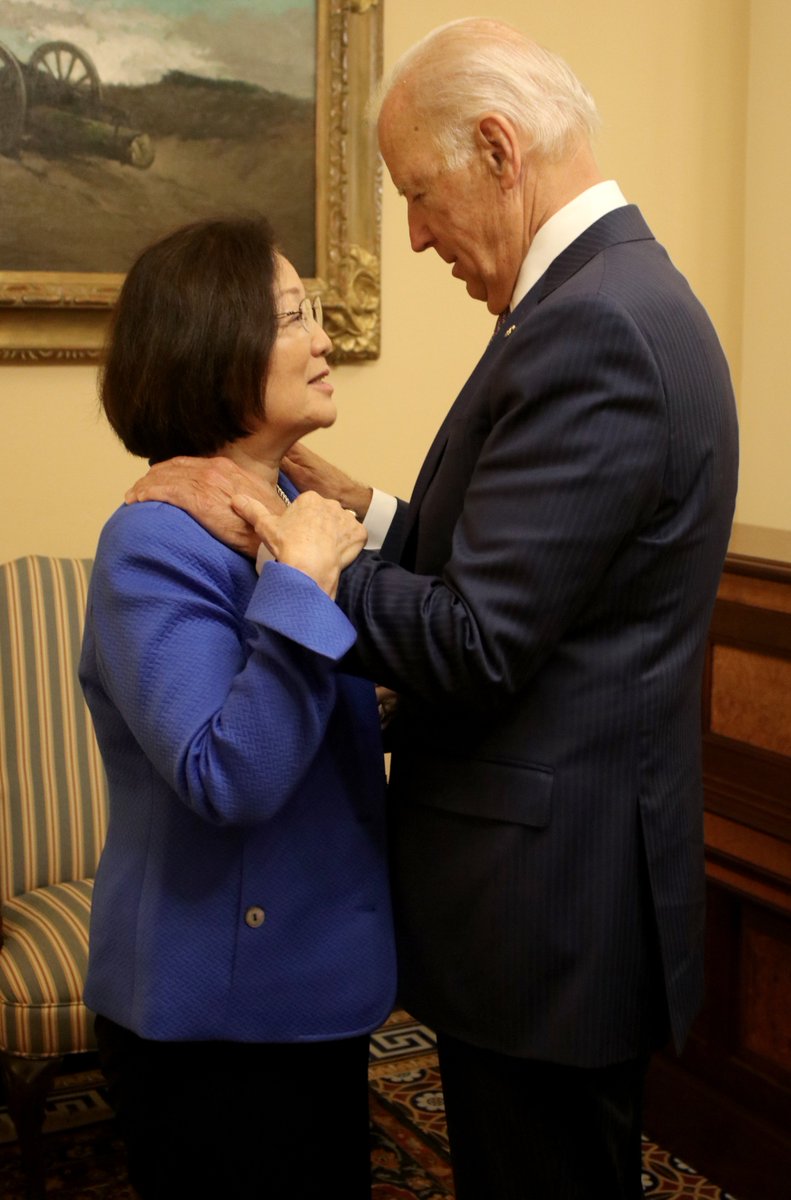 Biden had previously pledged to have the most diverse Cabinet of any U.S. President, and thus far, around half of his Cabinet picks have been non-white. I guess Democrats don't consider white people to be valuable or diverse… and I guess white people have no place in Joe Biden's America.
Latest posts by Haley Kennington
(see all)