---
Many people within the United States of America and leaders across the planet have expressed dismay that President Trump withdrew from the Iran agreement. The Joint Comprehensive Plan of Action (JCPOA) also known as the TERRIBLE IRAN DEAL (which is public facing), and the unwritten deal both include Russia! I thought Russia was the enemy?
After a failed unwritten plan that was in place in October 2009 fell through in under a year, created and destroyed by Barack Hussein Obama and his Weapons of Mass Destruction (WMD) envoy (that's a real position he created) in 2010, Obama put sanctions on Iran. These sanctions punished the Supreme Leader Khamenei to stay in line when Iran refused to keep losing money and authority over their own energy initiatives under this unwritten agreement.
"IRAN DEAL"
In the video below dated July 2015, we hear Barack Hussein Obama with Joe Biden creepily nodding from behind, announce that the "Iran Deal" will disallow Iran from having capabilities in creating or having nuclear weapons. It was at that time that Obama and Biden had Plan B already in motion: UKRAINE
Indeed, on July 14, 2015, Iran and the six powers, P5+1(the United States, the United Kingdom, France, Russia, China, and Germany—known as the P5+1) finalized a Joint Comprehensive Plan of Action (JCPOA). This agreement was necessary according to the agreement to ensure that Iran stays in line and that their NUCLEAR PROGRAM has one goal: PEACE
As you scratch your head thinking, 'How can nuclear programs bring peace?' keep in mind the agreement clearly states "nuclear program for peaceful purposes", which refers to using nuclear energy as a means "for power production". However, in this agreement for show only really means more. When Iran agreed to this deal, it meant that the United States of America, the United Nations (UN) and the European Union (EU) would be lifting the sanctions they had implemented on Iran. Curiously, Russia and China aren't any of the entities imposing sanctions but they are 2 of the 5 parties aside from Iran signing the deal demonstrating the real "balance" of global power. Sounds legit.
Here is where this "Iran Deal" gets interesting. Between 2014 -2016 there was an "interim" agreement as Biden stealthily pushed forward with NUCLEAR FUEL producing capabilities of Ukraine. This was being reinforced by companies like Burisma that took a bite out of it as Iran tried to desperately find a quasi-balance. Iran knew that they were a replaceable partner and so they demonstrated to Obama that they could work together. After all, they have over 50 years of producing nuclear energy experience over youth? During this two year period the EU and the U.S. had begun investments and power shifts in Ukraine that finally broke into the scene in 2019, which would explain the nonchalant attitude of the EU not being fussy with Iran's threats.
Notably, Implementation Day for the IRAN DEAL was January 16, 2016, because it was entered into the UN Security Council as Resolution 2231. That means all sanctions were lifted off Iran on January 16, 2016. What is so iconic about this date?
Hostages or payment for Iran's losses in this "interim" agreement? Funny how the dates are coinciding with hostages and Implementation Day?
What really happened? Iran realized was that this new agreement (an alleged 15 year monitoring period) to "trust" them, but in actual fact, it was the time that "they" needed to create a new low enriched uranium producing state: UKRAINE
URANIUM AND CENTRIFUGES
To understand this uranium business without getting too involved in the chemistry and physics of it all, there are three general types of uranium you need to know about:
Natural uranium: Natural uranium used to fuel both low- and high-power nuclear reactors. 99.284% 238U isotope, (less than 1% of natural uranium is 235U )
Low enriched uranium (LEU): Used for power nuclear reactors and has 20% concentration of 235U
Highly enriched uranium (HEU): has a 20% or higher concentration of 235U – WEAPONS GRADE URANIUM
Here is what these centrifuges you keep hearing about actually are. Simply put, they are the spinny things that separate things in tubes (flexing my BSc in Molecular Biology here). Since natural uranium has less than 1% of 235U, which is what is needed to fuel power nuclear reactors and make Weapons of Mass Destruction, scientists stick natural uranium into centrifuges and spin them to separate them. The tricky part? Uranium is never alone, atomically. It comes with Fluoride (yes the stuff they put in your water Oregon).
In fact, it's 235UF6 you want to parse out from the natural 238 U that is really  238UF6 . The kicker and what makes this process expensive and time consuming is that 235UF6 is only 0.85% lighter than 238UF6, and separating the two is an insane process that makes the heaviest element "fall down" and separate from the lighter one. Remember, 200lbs of this product is like a year's worth of spinning and more. It's expensive, it's difficult and it takes different reactors to get different types of uranium.
Other terms you should know are:
LIGHT WATER: Regular, ordinary water used for High Enriched Uranium
HEAVY WATER: Water with extra hydrogen, ideal in creating LEU (Low Enriched Uranium) and Plutonium
Tehran Research Reactor – The OG Of UNWRITTEN DEALS
Few people know that Iran was supplied the light water reactor by the United States in 1967. That means that Iran has been churning out HIGH ENRICHED URANIUM between 1967 and 1987, and LEU and Plutonium from 1987 until today. In other words, Iran has been producing radioactive substances for the world for over 50 years.
Here is where the unwritten deals began to happen. After Peter Strzok's father entered Iran in the late 70s to install the Khomeini regime, it seemed that things started to fall apart when HEU (highly enriched uranium) was not being regulated well enough, posing a threat not just to nations, but the planet as a whole – due to the growing tensions in the Middle East and the involvement of manufactured agitated terrorism. The United States had employed the Taliban with Osama bin Laden as a leader in the early 80s to help Chechnya in the Russian jihad, and the radicalization of Islam remained festering and growing as superpowers of the West began "mitigating" cultural wars and pushing for energy production.
In 1987, Argentina took initiative to convert the HEU Tehran Plant to a heavy water production facility to focus on LEU and plutonium, but it was discovered that Iran conducted "off the books" experiments with the LEU sent to them from Argentina, which was a bit over 115 kg. That raised flags and in turn tensions.
Plutonium is a highly radioactive material that is used to produce energy and used in the first atomic bombs. The Hiroshima A-bomb had a plutonium core. Fun fact: radioactive plutonium Pu-239 minus one neutron is Pu-238 and used in pacemakers!
UGLY RACE FOR SCOOP ON INNOVATION
As Iran got smarter and craftier with the use of these radioactive materials and realized that plutonium was better to use for energy, powering long distance items (Mars Rover powered by plutonium) and weapons, they began experimenting "off the books" to achieve proprietary methods and innovate, according to Tehran spokespersons. In fact, the push by the UN for their heavy water production to be reduced was argued by them just a few months ago.
In short, relations with Iran remained rocky but steady up until 2009 when Obama entered the White House. Things escalated and went all weird when he entered into office. You would think Bush 43's obsession with yellow cake uranium (natural uranium stuff) by the river Niger was bad, but what Obama did changed the course of history.
Iran was running out of nuclear fuel and at that point no one wanted to allow Iran to have the capability of enriching uranium to create "fuel pellets" for the reactor to run. This need was born out of necessity, but would allow for them to have a good plutonium foothold. Trading, selling, and complying with backstops and regulations would make it difficult for Iran to circumvent, and very expensive to implement. Nevertheless, how do you get a nation that has an aggressive foreign policy to comply with regulations? By making them dependent on you. This is a double edged sword. Consider that Iran (since 1987 and even until today), has ALWAYS created LEU at less than 4% enrichment and "sold" it to RUSSIA. In turn, RUSSIA has been enriching the uranium to just under 20% and "selling" it to France or Argentina for the creation of nuclear fuel (pellets to help fuel reactors) that would then be sent back to Iran to restart the cycle.
But, But, But,…. Russssssiiiiaaaaa!!
The Obama administration did one thing effectively, they convinced U.S. citizens and many people around the world that Russia is an enemy. If Russia is an enemy, then why are they processing most of the world's uranium? If they are so scary and such an enemy, then why did Obama demand that IRAN provide all their LEU to Russia as part of an agreement? If they are so evil, then why did Hillary Clinton sell Russia (re: Uranium ONE) 20% of our nation's LEU for nuclear fuel? If Russia was making so much on uranium, why would they even want Trump as president? What changed?
To understand, we need to know about the only publicly known "unwritten" deals with IRAN in regards to URANIUM and PLUTONIUM.
2009 – Iran Was Running Out Of Nuclear Fuel.
Nuclear fuel is enriched uranium to just under 20% enrichment, and that is what is needed to create nuclear fuel or pellets to power the reactors.
2010 – Obama Envoy To Argentina
Gary Samone, the Czar of nuclear energy, that until today tells the world that only a few people should have access, and that only a few people should control energy like plutonium. Rule of thumb: If you make something scarce or "illegal", there is always a black market for it. All things like drugs, alcohol, luxury items, guns, and even nuclear energy are "illegal", or exclusively regulated and give birth to a lucrative, dangerous, black market. It's not rocket science – it's human nature. We always want what we can't have. It's all about CONTROL.
In the video above, from September 28, 2015, the former President of Argentina ousted Barack Hussein Obama at the UN. Needless to say, she lost an "election" and was replaced a few weeks later. after Argentina plummeted into poverty and disarray since 2009 This, after Obama took her demand for a written agreement as a "termination" in relations.
In summary, Obama had asked Argentina to supply nuclear fuel to Iran so they can make LEU and send ALL their production to Russia. Russia would then send it off to Argentina to further enrich it to the point of making nuclear fuel again. At the time, President Fernandez said she would agree to it if it were documented on paper. Obama never spoke to President Fernandez, and she was removed from office after her candid speech at the UN.
Once upon a time, when Mediate and the Blaze were honorably holding the title of news source (sometimes), they reported on the matter. Funny enough, they both published articles about it.
According to the transcript of her speech, President Fernandez said:
In 2010 we were visited in Argentina by Gary Samore, at that time the White House's top advisor in nuclear issues. He came to see us in Argentina with a mission, with an objective: under the control of IAEA, the international organization in the field of weapons control and nuclear regulation, Argentina had supplied in the year 1987, during the first democratic government, the nuclear fuel for the reactor known as "Teheran". Gary Samore had explained to our Minister of Foreign Affairs, Héctor Timerman, that negotiations were underway for the Islamic Republic of Iran to cease with its uranium enrichment activities or to do it to a lesser extent but Iran claimed that it needed to enrich this Tehran nuclear reactor and this was hindering negotiations. They came to ask us, Argentines, to provide the Islamic Republic of Iran with nuclear fuel. Rouhani was not in office yet. It was Ahmadinejad's administration and negotiations that had already started.

Argentine President Cristina Fernandez
At the time of the speech, the "IRAN DEAL" was being scrutinized for putting the national security of the U.S. and Israel at risk, and because of the silent role the EU was playing with the Obama administration in Ukraine, people hadn't figured out yet. A lot of senators and congresspersons made, and are still making, a pretty penny from this.
The Blaze had reached out to the White House for comment, and a few days later got Gary Samone on the record stating:
Story is true that I went to Buenos Aires in August 2009 to ask Foreign Minister Timmerman if Argentina would be willing to manufacture fresh fuel for the Tehran Research Reactor in exchange for Iran shipping most of its stockpile of low enriched uranium to Russia.

As I recall, Minister Timmerman told me that Argentina could not participate in the project because of Iran's refusal to cooperate in the AMIA investigation. I said that I understood the political sensitivities and accepted that Argentina could not be part of the project.

We subsequently approached France, which agreed to manufacture the fuel for the Tehran Research Reactor.

In October 2009, Iran agreed to the deal: Iran would ship 1,200 kilograms of low enriched uranium hexafluoride (less than 5%) to Russia; Russia would further enrich the uranium to 19.5% and ship it to France for fabrication into research reactor fuel, which would then be shipped to Iran.

From Washington's standpoint, the objective of the agreement was to remove most of Iran's low enriched uranium stockpile at that time and therefore make it more difficult for Iran to produce weapons grade enriched uranium.

Gary Samone
In other words, RUSSIA would be PROCESSING all of Iran's uranium, then sending it back to Argentina (then France), to then send it back to Iran – only to start the cycle over. In other words, Russia was (and is) an integral part of this and made some serious coin. Russia had some serious access to uranium at a grade where they could generate large amounts of plutonium too!
Remind me again why Russia would NOT have wanted Hillary as president, and WHY they would help Donald Trump? President Trump has severely limited the access Russia has to uranium, and their ability to produce plutonium, killing both the "agreement" industry and the "black market" industry they had going.
UKRAINE AND BIDEN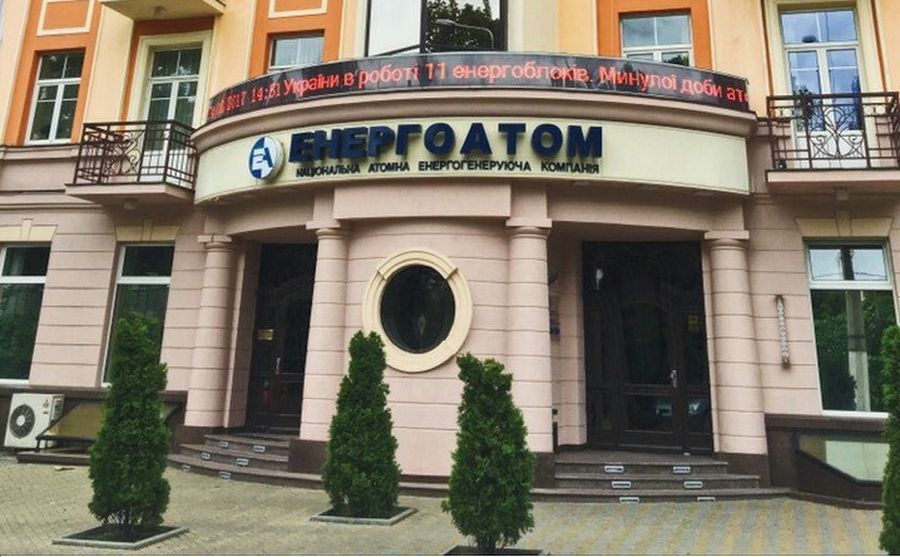 Above, another article referenced discussing the criminal actions of former VP Biden and Secretary Kerry. Between 2013-2016, a new plan to reorganize the LEU distribution networks manifested. The EU along with the U.S. decided that Ukraine would be an ideal place to start maneuvering nuclear energy. This is where Burisma and other energy companies come into play. How do you control energy companies? Find those in trouble and rescue them. Maybe they are being criminally prosecuted. You save them, they do what you want, and you make money on the side. Win-Win. #QuidProJoe
In fact, it was in October of 2016 that Russia realized that Iran exclusion was only part of the plan. They were investing for LEU enriching up to 20% to create nuclear fuel pellets, and HEU – both in Ukraine. This meant that Russia, who had invested billions in such nuclear plants over the course of 10 years, would not see a return on their investment because they would be excluded. It was in late October that Putin suspended the agreement with U.S. on plutonium disposal. This was about 15 days before the 2016 presidential elections. Nevertheless, Russia helped Trump win, according to the deranged and heavily invested in Ukraine democrats.
Putin and Obama had signed an agreement regarding the disposal and protocol of plutonium that the U.S. did NOT honor. This agreement was formulated when Russia bought Uranium from Clinton (#UraniumOne), another unwritten deal at the taxpayer's expense. In fact, in April 2016, Russia called out the U.S. for violating their own agreement, claiming they were "disposing" uranium in another way they never defined, and that was not in accordance with the agreement. Was the disposal blackmarket sales? Could be. The DNC was in debt and Amalgamated Bank was being tapped out on cash flow.
The point is, Russia had invested in creating the facility, as mandated by the agreement, but the U.S. did not. Could this "disposal" agreement in place act as a "curtain" to off market sale of American uranium? Would you know Regardless, Russian State Duma supported the bill submitted by President Vladimir Putin to suspend the law of the Russian-American agreement on the disposal of plutonium and its protocols. It is reported by TASS agency.
Late 2016, relationships with the Obama administration and Putin went south, especially with what Putin discovered in regards to the methods of disposal (or uranium sales?) and their activities in nuclear energy distribution restructure. According to Russian local paper "GOLOS", at the end of October 2016 Putin discovered the massive investments by the U.S. and EU to fund reactor plants in Ukraine to create LEU less than 4% and LEU less that 20% (or nearing 20%) to create nuclear fuel and plutonium. This is where BURSIMA comes in and other energy companies that are currently under investigation in Ukraine, like Energatom.
Suddenly, Ukraine is exploding with NUCLEAR FUEL agreements from the United Kingdom, Germany, and most recently CANADA (?).
What is interesting is that in August of 2016, Energoatom (Ukrainian Nuclear Company) and the British-German-Dutch company Urenco signed an agreement to exchange enriched uranium. In addition, Ukraine appears to be signing agreements of cooperation with many nations in what seems like they're trying to avoid the mistakes IRAN did, but in essence, minimizing the Ukrainian equity in their own nuclear energy supply market. This means that this diversification is pulling the market from well established enriched uranium producers like USA, Russia, and Iran and not putting it in the hands of Ukraine, but rather into the hands of many around the world, leaving little say into what happens to Ukraine itself. It was only two months ago that Ukraine further diversified its nuclear fuel supply with a Canadian agreement.
Here is where my Clinton "fans" will demand more on the topic of Uranium One that only people that really follow global energy, or have ever had a Q clearance know. Everyone wants to know how did Uranium One hop from U.S. – to – Canada- to Russia ? The answer Cameco/Westinghouse USA middleman. Cameco is a company with 40% stake in the Inkai joint venture with Kazatomprom of Kazakhstan, and has fingers in corners of the planet you didn't know had uranium like Mongolia and Australia. In short, Uranium One is no different that "Uranium Two", which is what is really going on in Ukraine. Profit sharing on state nuclear assets.
Clinton lobbied and got kickbacks from Westinghouse USA and many others that were in office, and are still in office. Check the Senate and House financial declarations or "portfolios". Specifically, Clinton was pathetically obvious when as Secretary of State, she aggressively recommended that the Czech Republic stop relying on the Russian Federation for oil and gas and become "self reliant" on nuclear energy that they can buy from Westinghouse. Dr. John C.K. Daly eloquently made that clear in his article "Clinton Shills for Westinghouse Nuclear Project in Czechoslovakia".
Bottom line is, Ukraine has been targeted to be energy producer of the EU and the world, at the expense of the people of Ukraine. The more they "diversify", the more they lose control and command of their energy sector.
UNWRITTEN ENERGY DEAL: OBAMA ERA-UKRAINE
Biden and Kerry bailed out Mykola Zlochevsky, the Ukraine's former Ecology Minister and Burisma Group owner in 2014, in exchange for profit sharing and nailing a strong grasp for the USA in the Ukrainian energy market. Remember, Zlochevsky was under criminal investigation by the UK at the time Biden and Kerry swooped in, which means the UK most likely got a cut. That would explain the UK's involvement in the Russia Collusion Hoax. What they did was criminal by way of extorting a nation and even crooks themselves, which was also lucrative for them monetarily.
No matter how hard Ukraine tries to repair ties with the U.S., they really don't have much say. They are owned almost in their entirety by other nations and in so much debt that every new agreement signed adds to it.
The volume of payments to repay state external debt is UAH 120.3 billion, while state internal debt some UAH 161.9 billion. Some UAH 141.5 billion is provided for payments on servicing the public debt for 2020.

Our goal on debt is to reduce it to 52.4% of GDP. Success in privatization could help reduce this figure more dramatically.

Finance Minister of Ukraine Oksana Markarova
Impeachment Is Their Only Hope To Get Away With Crimes
Implications and crimes that have derived from the Ukraine scandal will involve many. Biden-Kerry and Burisma is just the tip of the iceberg. We discussed the off books sales, the military industrial complex, the shell companies, and quid pro quo deals. One has to think, what did McCain, Graham, and Klobuchar do while in Ukraine in 2016? Offer reassurances and ensure that business will operate as usual. Very curious that in February 2019, PaR Systems was awarded a spot on the Master List as a Nuclear Energy Supplier by the Department of Energy. PaR systems has a barrage of shell companies that feed into it. Some of those companies are Amy Klobuchar's. Specifically, PaR Systems and Jered share a warehouse as big as a closet. An order was placed via a Navy contractor for millions in equipment that was paid, but never showed for delivery to that empty Brunswick, GA location.
Do you pay millions to someone and not expect your product? Maybe McCain, Graham, Yovanovich, and Klobuchar can tell us where that stuff was headed to?
Ukraine is what raised tensions with Russia and Iran. Ukraine is what lined pockets of public servants and their kids to live lavish lifestyles. Ukraine was where the Russia Collusion theory was born. Ukraine is where the DNC server is stored. Ukraine is where all the dirty laundry of the Obama administration and the Democratic Party is. Ukraine will be their downfall … as long as Ukraine is true to their word of wanting to be free and independent.
Iran is no longer a real threat. The Globalist Cabal- The Mafia within our borders are the biggest threat to our nation. They fuel terror. They fuel wars. They fuel division. They fuel anti-American values and rhetoric.
In regards to nuclear energy, maybe we should be focused on the S.T.A.R.T. agreement that is expiring in a little over a year and push other nations to sign. We don't need nuclear tests in space at the moment, and I am surprised Russia, the "enemy" that the world has entrusted with all the uranium and plutonium there is to enrich, is the only one that has been asking for people to come to the table and talk about that. I guess the corrupt global cronies are too busy fighting for control, rather than serving the people that so gullibly elected them. #priorities
Having said that, can anyone really blame Iran for freaking out and saying that they are going to over produce, create their own nuclear fuel, and begin research for alternative nuclear sources? They have been in the business for over 50 years and are tossed aside like an angry first wife, while the vultures swooped down onto Ukraine. President Trump realizes this, and this is why Iran is not an imminent threat, but nevertheless a threat to security that is manageable. It's sad to repeat this, but the biggest threat is within our borders sitting in our House, our Senate, and given a megaphone by the corrupt MSM.
Tore is a nationally syndicated talk radio host that airs live M-F 12-2PM EST on Red State Talk Radio and a contributor for Loomered.com
---