---
President Trump announced he was terminating all federal agencies from subscribing to The New York Times and The Washington Post about a fortnight ago. Our federal tax dollars were funding WaPo and NYT propaganda and fake news. Now they are advertising their desperate need for funding and begging for subscribers. Our federal tax dollars were also helping NYT fund a book by the infamous anonymous OP-ED writer, who is probably non-existent and the information provided is that from various illegal OVER COLLECTIONS.
The motion picture/TV director of "Blood & Treasure" chimed in thinking it was a nothing burger. His comment falls flat as The New York Times is facing incredible financial hardship just like Guy is. His flop of a show – due to horrific casting (must have used the couch method or connections method as opposed to actual talent method for casting) is just as big of a flop as this tweet.
The New York Times is spamming the feed of everyone on Twitter, Instagram, YouTube, and Facebook begging for subscribers. They are desperate because the income the federal agencies generated was incredible, but also the "prestige" of being considered news since the federal agencies subscribed to them was priceless and now lost.
Advertisers that targeted that industry are no longer interested in paying, since it won't land in the hands they want. Besides, their paywalls deter online readers too.
The 2/3 of their budget to pay for journalists they are referring to was mainly funded by the U.S. Federal Government subscriptions, and it looks like they are on super hard times.
FAKE NEWS DOESN'T PAY
Though, why now? Is it because a Mexican cartel mogul owns The New York Times? Due to rumors that Qatar is lining the pockets of Jeff Bezos? Is it because WaPo is looking more and more like a Muslim Brotherhood rag? No it's not.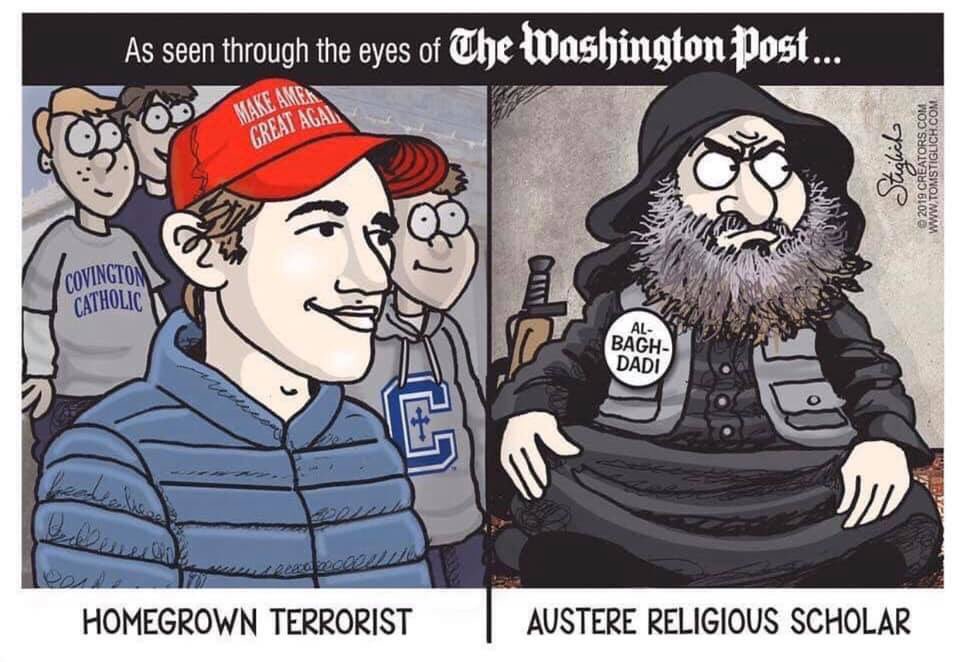 WaPo = "Al-Jazeera"
Millions of taxpayer dollars are paying for subscriptions to the very same entities that are pushing anti-American rhetoric, propaganda, and lies to the people. This money can be reallocated to an agency in our government that needs it or to the budget of a project that may be falling short. There are plenty of news sources that are free to access online that don't charge a subscription fee that our government agencies can use to be informed.
From the Libra currency hearing, Maxine Waters' opening statement was clear. She wants Facebook to ban all political ads that they don't like.
Today, the salty and bitter loser Hillary Clinton called upon Facebook to block Trump political ads.
Basically, Hillary Clinton and Big Tech decide what is "real" and what is false. The pressure is back onto Facebook after Dorsey announced that he is banning all political advertisements on Twitter.
It seems that Big Tech is part of the mainstream media (MSM), and they are all teaming up to not only silence our voices, but disallow us from seeing ads from those we wish to vote for or may wish to vote for.
It will all come down to the ballot box, but how do you vote for the right governor, senator, and congressperson if you are only ALLOWED to see the Democrat ads?
We have to hit them where it hurts, and that is their wallet. The New York Times and WaPo (aka Al-Jazeera) are on hard times, but how do we hurt Twitter when they are free to use? … For now.
Tore is a nationally syndicated talk radio host that airs live M-F 12-2PM EST on Red State Talk Radio and a contributor for Loomered.com
---
You may also like