---
Mary Ann Mendoza, an Angel Mom who runs the Angel Families organization, has been suspended on Twitter for posting about illegal immigration according to Infowars.
Mendoza lost her son several years ago when an illegal alien killed her son, after driving drunk down the road the wrong way and colliding with Mendoza's 32-year old son.
She sent off a series of tweets discussing the havoc illegal immigrants are bringing on this nation and our citizens, highlighting the thousands of Americans killed by illegal immigrants each year. One of her tweets was directed at Democrat presidential candidate Kamala Harris, though it is unclear if that was the tweet that earned her the suspension.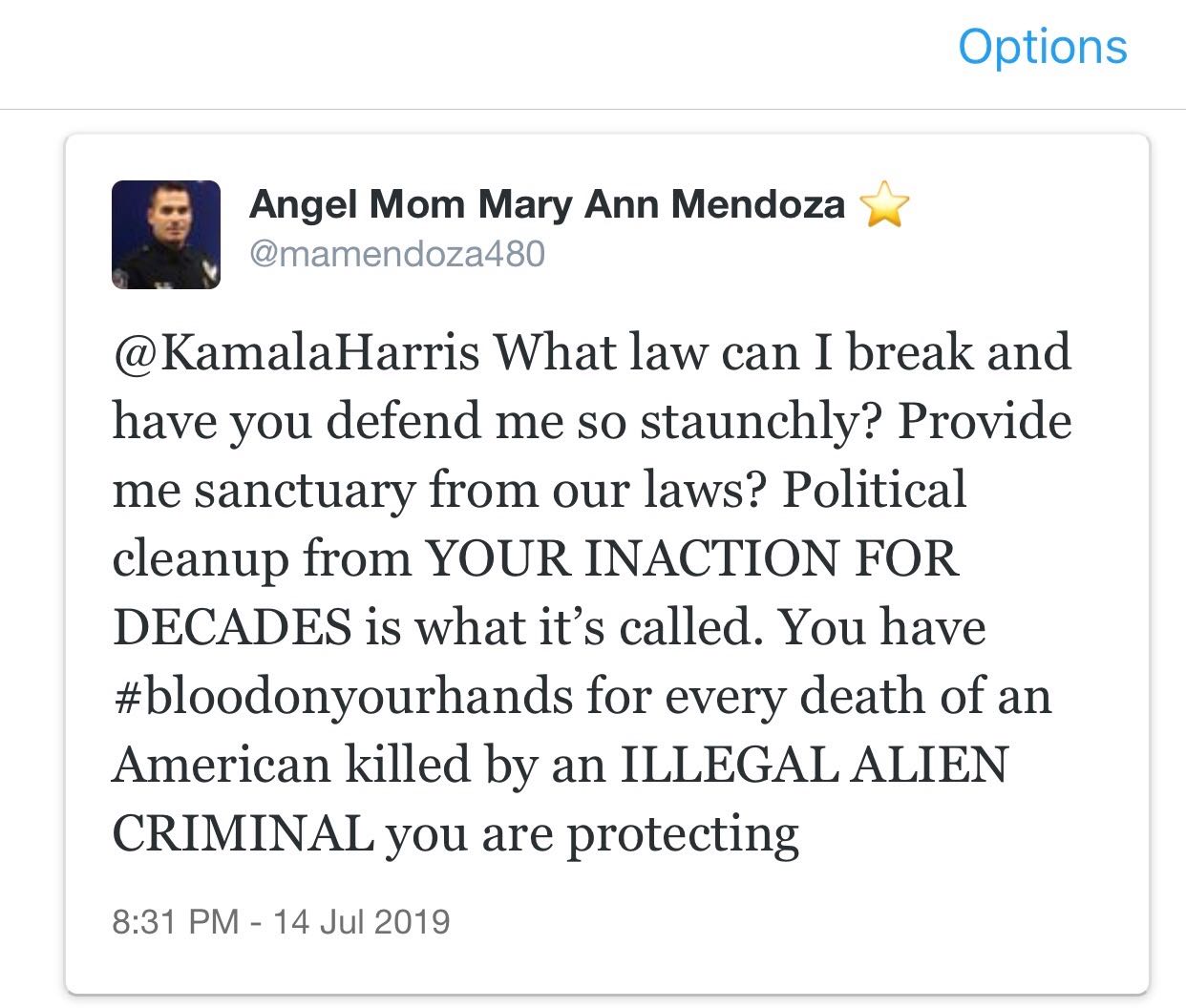 The censorship of Mendoza on Twitter is just the latest case of the tech-left in Silicon Valley censoring pro-America and conservative voices on social media platforms.
Undercover investigations by Project Veritas have revealed how both Facebook and Twitter are systematically censoring Trump supporters ahead of the 2020 election.
Latest posts by Jacob Engels
(see all)
---
You may also like